Time to Serve Others
It is a great honor and privilege to be part of "Project Appreciate", a fundraising project by Rotary Club of Singapore East to show support to the migrant workers in Singapore as we fight the COVID-19 pandemic together.
A total of 5,000 care packs will be given to migrant workers when they visit AcuMed clinics as a token of appreciation for their hard work towards Singapore's success. Each care pack contains essential personal health and hygiene items ; a toothbrush, a toothpaste, an antibacterial towel, masks, a bottle of hand sanitizer, body soap, and food items.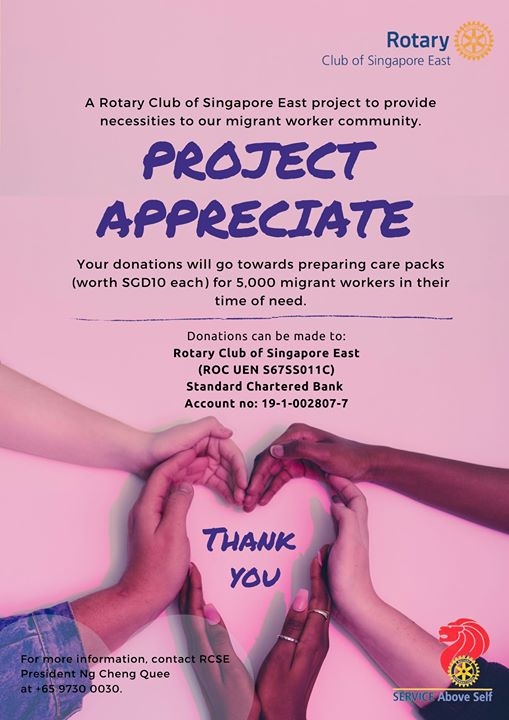 It has been a difficult time for migrant workers indeed. In this opportunity, we want to make sure that they are well taken care of and we are here for them.
Let us show our support, by simply sharing this message with others. 
Together, we can overcome this!
Top
Questions? Contact Us Now!